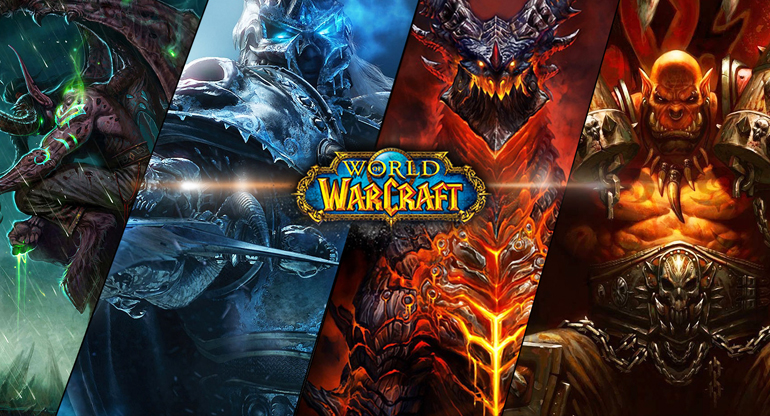 World of Warcraft (WoW) GameCard-60 Days (EU)
Buy World of Warcraft (WoW) GameCard-60 Days (EU)

Buy World of Warcraft (WoW) GameCard-60 Days (EU) and get your key within minutes via email! Use the key to access your highspeed download of your received game. Don't miss out this offer.
---
About this Product
*The Card provides 60 days gametime for World of Warcraft.
Start up the World of Warcraft Account Creation process.
After accepting the User Agreement, input your authentication key and click continue.
Input your contact information, then click continue.
Select Game Card as your payment method, then click continue.
Read the page before proceeding.
Scratch off the grey area on the back of your Game Card.*
Enter your game card number, and click I agree.
nput the account creation information, and click continue.
Verify your contact information, and click create.
Congratulations, you may now connect and play World of Warcraft!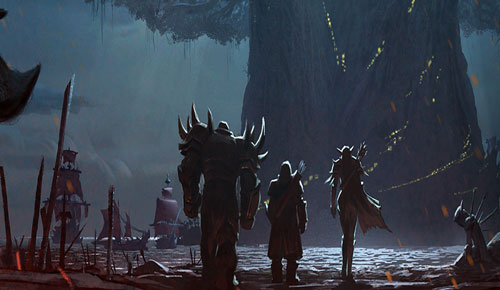 For

Existing

Customers
Start up the World of Warcraft Account Management process.
Click on the "add game card" link in the payment method box
Scratch off and enter your game card number then click continue.*
You may now continue playing World of Warcraft.
Note that when you purchase a Pre-Paid Game Card, you are paying "upfront" for 60 days of game time, and although you can cancel your account before you use up the game time purchased with the Game Card, you will not be entitled to a refund for the amount of the Pre-Paid Game Card.
---
About this Game
World of Warcraft is a massive multi-player, online role-playing game set in the Warcraft universe. In it, thousands of players will be able to adventure together with a new, in-depth perspective on familiar lands, former battlefields and heroes from the legendary universe. In addition, World of Warcraft will introduce new, uncharted territories and new deadly foes.
World of Warcraft takes place four years following the aftermath of Warcraft III: Reign of Chaos, where a great tension has settled over the ravaged world of Azeroth. As the various races begin to rebuild their shattered kingdoms, new threats, both ancient and terrifying, have arisen to plague the world once again. Players must explore the lands of Azeroth, forge fellowships with other players and build their strength in order to prevail.
An action-packed combat system delivers fast, furious combat against multiple opponents, while minimising delays between battles to keep players on the move. A rich, evolving story and questing system will keep players engrossed as the world is regularly updated with new content.
Fully customisable character classes, innovative races, and thousands of weapons allow for a truly diverse gameplay experience that will appeal to both hard-core and novice gamers alike. A simple, intuitive user interface will allow players of various skill levels to easily join the adventure. World of Warcraft also features support for advanced graphics hardware, giving the player superlative graphical enhancements, as well as a sophisticated, massively multiplayer network architecture capable of supporting thousands of players in a world simultaneously.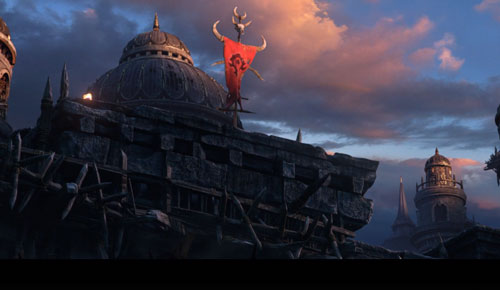 Features
Adventure together with thousands of other players in an enormous, persistent game world
Create and customize your own hero from the unique races and classes of the Warcraft universe
Explore an expansive world with miles of forests, deserts, snow--blown mountains, and other exotic lands
Visit huge cities and delve through dozens of vast dungeons
Enjoy hundreds of hours of gameplay with new quests, items, and adventures every month
---
System Requirements
MINIMUM:
Windows System 2000/XP OS
Intel Pentium III 800 MHz or AMD Athlon 800 MHz
512 MB or more of RAM
32 MB 3D graphics card with Hardware Transform and Lighting, such as NVIDIA GeForce 2 class card or above
DirectX 9.0c and latest video drivers
6.0 GB available HD space
56k or better Internet connection